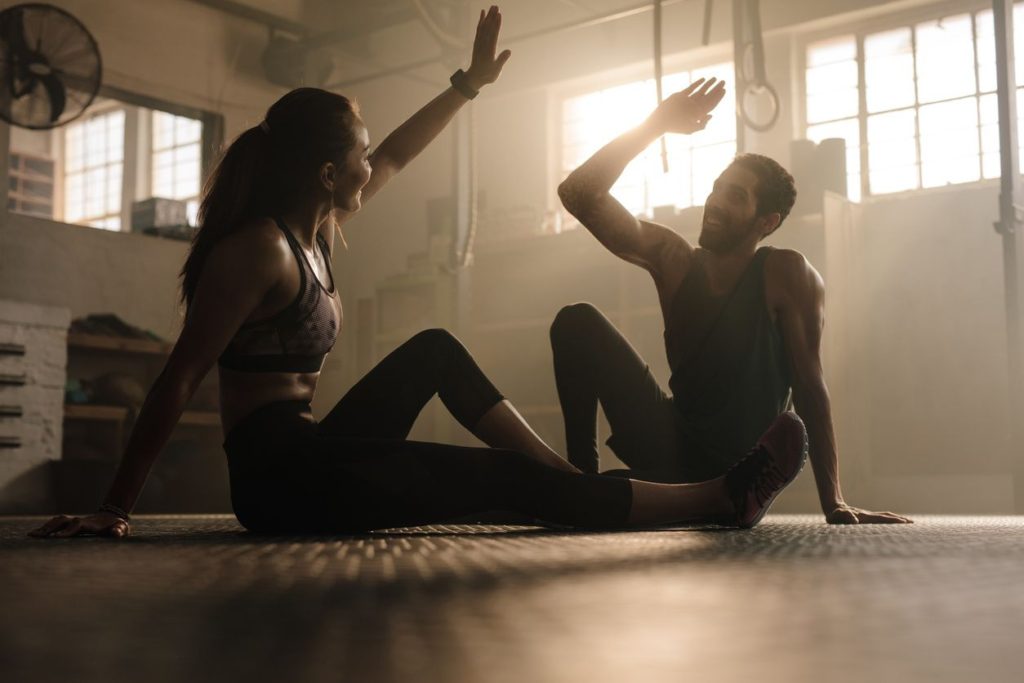 Falling in love can be like a dream, in that we often feel as though we have found our "other half" or "lost self" because it seems as though we share every single goal with our new partner. I remember when I was in my twenties I would meet someone and not be able to imagine ever having a conflict because the pairing felt so well matched. Of course, in time conflict did occur, and when this happens it can feel as though the rug has been pulled out from under us!
I often tell the couples I work with that when things like this happen, it is only bad news if you don't know what to do with it. In other words, conflict and differences do not have to be deal-breakers, they can in fact bring you closer together if you talk about them respectfully and with curiosity. The truth is that there is nobody who is exactly like us in every way–there are always going to be differences.
But what happens when goals aren't aligned? Not sharing a like of action movies is very different from not sharing a like of children! What if one of you wants to move out of the city? Or change careers? How about when one person becomes religious or leaves the religion you shared when you got together? These issues are not just "preferences", they are often linked to what is most important to us. How do you navigate these shifts in core values?
It can be challenging, but it is not impossible, and it all depends on knowing how to talk to one another. Guess what, we usually don't know how. I often will work with couples for weeks or months to help them discuss divergent goals and values, but here are a few key points that can help you right out of the gate. 
BE CURIOUS RATHER THAN JUDGEMENTAL: Curiosity is your best friend in a relationship, especially when it comes to discussing differences! Our brain is wired to feel threatened by differences, so successful conversations require making conscious choices about how we listen to one another. If one of you wants to travel the world and the other prefers to focus on building a home together in one place, it helps to dig a little beneath the conflict. Curiosity pushes judgement aside because it goes beneath the surface difference to the shared humanity underneath. Willing compromises and solutions to problems are possible from a place of shared perspective and understanding.
We are meaning-assigning creatures, and in today's world where our roles in society are increasingly up to us to decide, it can be difficult to build an identity or know where we stand in relation to others. Some people set goals as a way to ease that process, and it can work, but it can get messy when our identity and values are linked to what we do. Differences in goals can feel like a personal attack on what we value, but they rarely are–they are just differences that have yet to be explored and understood. 
How couples talk about this is critical, as it can divide them or connect them, depending on how they do it. What should they be curious about in these conversations? 
FIND COMMON AREAS AND OVERLAPS: Underneath every goal is a desire for a certain experience or feeling, and exploring these can help to reveal areas of commonality and overlap. This is important because commonality and overlap can connect you to one another and weaken the fear that your differences are deal-breakers. 
In my experience with couples, there is always commonality, because we are all human! Goals, no matter how different, tend to work toward similar meanings and feelings: feeling valued, purposeful, creative, stimulated, etc. If couples can see past the surface look of the goal, they will often discover shared meaning. (If they don't, then that is also useful information to have as you make decisions about the future of the relationship!)
This is why constructive conversations about goals look for areas of overlap rather than areas of difference. In order to have these conversations, it helps to give your partner the benefit of the doubt and to hold the idea that they are with you, and not against you. The way we approach conversations if influenced by how we think about conversations!
WORK TOWARD COMPROMISE AND DECIDE WHAT YOU CAN GIVE UP: I want to address the concept of compromise briefly, as it comes up in so many discussions with couples. Most people have half the concept of compromise down: you give up something you want in order to get something. But there is another half that is necessary if you want the compromise to result in connection instead of resentment, and that is that the compromise must be willing.
A willing compromise does not mean that you have to agree with the other or even like the compromise, it just means that you do it willingly. This is the key to avoiding resentment and contempt down the line–and the good news is that it is not that hard to do because we do it all the time! Have you ever gone to work on a day when you wanted to stay in bed? If you have, you probably thought you were just "sucking it up", but in fact you were making a willing compromise with your work. On the other hand, if you spent the day at work bitter and fuming, there is a good chance that you went to work unwillingly!
Willing compromises are a key ingredient to successful relationships and problem-solving. Without them a couple will tend to see the other as a competitor and a threat, resulting in disconnection and resentment.
REGULAR CHECK-INS: Finally, I want to mention the value of doing regular check-ins with your partner. I have trouble understanding why couples expect a relationship to move along smoothly without checking in with each other from time to time–can you imagine running a successful business that way? We regularly meet with our business partners, our doctors, even our friends to discuss "how things are going" and to review goals and progress, and yet when we think of doing this with our partner we are resistant because it can feel "unromantic".
Romance and passion are often the end results of efforts made along the way–they are usually spontaneous only during the courtship phase. You can make your check-in into a ritual you both look forward to, and a way to practice healthy communication and mutual understanding. I usually recommend doing check-ins once a week, on the same day and at the same time if possible so that it becomes tradition, and they don't have to last more than fifteen minutes. Here are some things to discuss during check-ins:
Review progress on ongoing goals and projects.
Review the upcoming week of each partner and ask if there is anything each needs to be aware of in the others week.
Ask if the other needs support in any way during the upcoming week, and make a request for support if you need it.
Talk about sex: what is working and what is not–any new ideas or questions–is everyone happy with the sexual relationship?
Finally, find out if the other is bothered by anything recent and needs to talk about it, or let them know if you need to talk and be listened to. It is good to finish this off by sharing what you appreciate about each other or by commenting on something they did well or that made you feel loved.
Remember that check-ins are not about "being right" or arguing–they are a tool that can strengthen your relationship and connect you to each other. A small investment that can lead to a big reward!
***
I hope for the day when we are less threatened by one another's differences and instead more curious about them. I also hope for the day when we recognize our many shared values–when it comes down to it most of us want the same thing: to feel loved and safe. How we get there may be by different roads, but by knowing how to talk about goals, we may find that our roads are more parellel than we thought. You don't have to be on the same road to be moving in the same direction with your relationship!