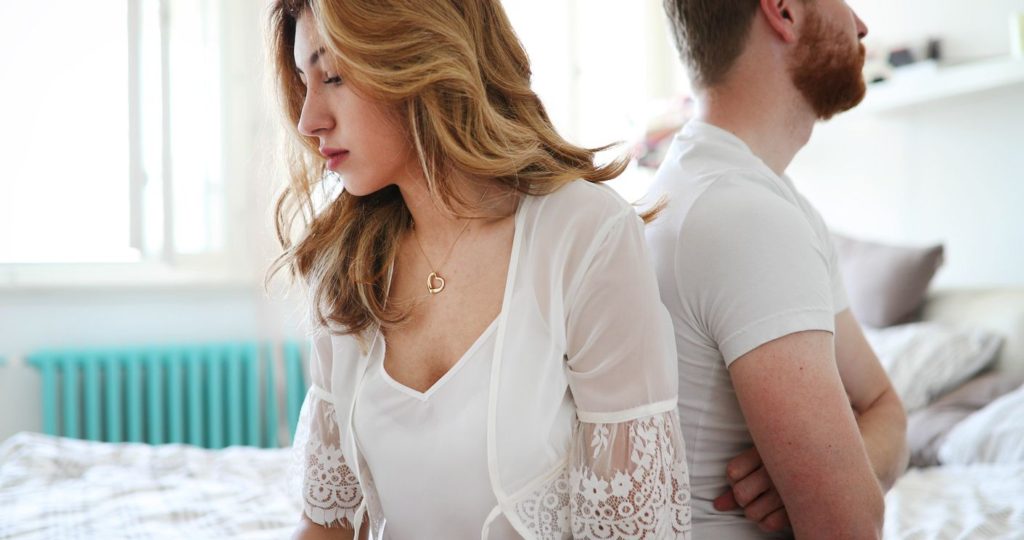 In many couples, during conflict there is one who wants to settle things right away and one who needs time to "cool down". Who gets their way? Well, in my work it is never about "who wins", but instead what is best for the relationship of two people. That often requires both sides giving up a bit of what they want for the good of the whole. Easier said that done when emotions, and defenses, are high.
Traditionally, women are the pursuers in relationships and men are the withdrawers. Women often want to talk about how they feel, men prefer to solve problems. The difficulty with this is that those are two different conversations with completely opposite sets of rules, so no wonder problems get swept under the rug until the next blowup. (Hint: There is no such things as reality when you are talking about feelings. We feel what we feel despite what is or is not going on in the outside world.)
In this article I will share an alternative to the stalemate, a way around the impasse that is actually more–it is an approach that can bring couples closer even when in conflict. Because let's face it–there are times when you should NOT talk to each other! Let's talk a look at what is behind one person needing to talk, and the other not wanting to…
WHAT IT MEANS WHEN ONE NEEDS TO TALK NOW: Generally when we talk it is because we have something we need to communicate to another. At times this need to communicate is more urgent, especially if we are communicating our response to a real or perceived threat. What is the purpose of communication under these circumstances? Mostly, when we need to talk urgently in response to a threat it is for the purpose of letting someone know that someone is not right. This is how we express healthy anger–we let someone know we are upset.
The problem is that most people don't do this–what they do instead is attack the other or defend against them. Attack often includes criticism: a statement that includes a judgement and often a demand. This does work if your purpose is to push the other away or threaten them in return–but it does not work if we want them to care about why we are upset and respond to our concerns.
The latter requires that we refrain from attack and instead share our upset—talk about what is going on with us in the moment. Needing to talk right away signals that something is wrong to us and we need to let the other know what that is and how it makes us feel. But in order to do that successfully we have to trust that our vulnerability will be received with caring and curiosity–elements often in short supply even in loving relationships. We will explore what that looks like in the third section of this article, but let's first examine when someone does not want to talk.
WHAT IT MEANS WHEN ONE DOES NOT WANT TO TALK UNTIL LATER: You might be with a partner who "shuts down" when there is conflict between you. I notice in my practice that in many relationships there is one who wants to talk immediately and one who wants to wait until they have a chance to "process" their feelings. Who is right?
Both are! Every individual has their own way of responding to conflict, and this usually includes not just forming a response but also how to protect ourselves if we feel attacked. For those who need to talk about it immediately, this is their way to feel safe–they have to resolve it right away! For them, waiting is often torture and more painful than the original conflict. It triggers feelings of unimportance and insecurity.
For those who want to wait before talking, the goal is the same–to feel safe, but they do this by creating some distance from the conflict and the attack. For them, the conflict itself is the most painful event, often because it triggers feeling out of control, judged, and criticized–another way of feeling in danger. Time and space give these partners a chance to regulate their agitation and form their response without feeling as though they have a knife at their throats.
As an example, I used to suffer from hypo-arousal during conflict, and the result was that my physical body literally shut down–I couldn't talk and would feel like I was in a state of partial paralysis. Whoever I was with didn't know how to respond to this because it appeared as though I had just decided to leave my body. They were right! To continue the conversation would have required me to remain in a disregulated state–and that was too dangerous for me. A greater understanding of this state made a huge difference in my responses.
It is important to understand that just because someone does not want to talk right away, this does not mean that they don't care about you!
HOW TO MEET IN THE MIDDLE SO BOTH BENEFIT: There is no true meeting in the middle, but there is a place where you hold onto what is important to you while leaning into what is important to your partner. Whether it is in the middle or not is irrelevant, that it happens is more important, because this is an example of what the Gottmans call "leaning into the relationship", and it results in connection, trust, and security.
Since most couples consist of a partner who wants to talk right away and a partner who wants to process first, how do you lean into each other during conflict? Well, as I said earlier, you may have to wait no matter how badly you want to talk, because if one of you is dis-regulated then talking will likely not go well. However, this does not mean that the one who wants to talk has to suffer and wait. Here are some steps of what to do:
If either of you are disregulated (either hyper or hypo-aroused, left brain shut down) then wait–the experts suggest 20-30 minutes to allow for regulation.
Even in a state of dis-regulation, we have the ability to be respectful and give our partner a time when we will be available to talk or listen. Don't leave the other hanging! Let them know when you can talk: "It sounds like you really want to talk about what happened. Please give me 20 minutes and then we can check in about discussing it." You are allowed to revise your timeline, but a timeline must be given as it is respectful and caring for the one who is waiting (and respectful to the relationship!).
When you come together to talk, decide who will be the talker and who will be the listener so that you aren't competing for roles. You can switch later, but it is important that whoever is talking be given the opportunity to fully express themself. (Hint: The talker is usually the one who was upset in the first place.)
Don't reality test! This is one sure way to derail a productive talk since in the "land of feelings" there is no reality. We feel what we feel, whether it is what the other feels or not, and if we don't get the "details" correct, well, that is not as important as hearing about the feelings that go with what happened. You don't have to agree with what the other feels, but you do have to accept it as their perceptual truth! If you are the listener, focus on what the other is feeling and less so on the accuracy of any details. It is never about the details, and always about what they feel.
Agree ahead of time to act as a team. Make an agreement that you both will stop if things are getting "out of hand", and make sure that the agreement includes talking about it at a later time when you are both calmer. If you act as a team, you will treat the problem as the problem rather than your partner as the problem! Additionally, as individuals, it is crucial to practice self-regulation so that we don't make our partner responsible for what we are feeling.
The main take-away it that sometimes in order to resolve conflict, we need to acknowledge the differences between us and our partner. Forcing them to do it "our way" will only increase the disconnection and push-away. Remember, it is not about winning, it is about caring, and the greatest form of caring is interest in your partner. In conflict, that sometimes means accepting that they cannot talk right now. But they will. And evidence of that over time will reduce the urgency to talk before both are ready, and make the conversations you eventually have more connective!