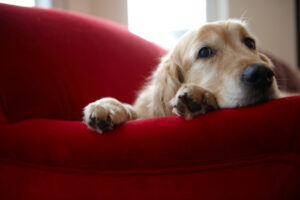 My previous article talked about the "problems" that show up in relationships and how there is a difference between solvable and unsolvable problems. In both cases, the solution to finding out if the problem is a deal-breaker is to talk through it, with the goal being greater understanding. 
Understanding must come before solutions, because without understanding, problem-solving can miss the mark–addressing only the symptoms but not the cause. This can leave partners feeling resentful toward one another. Successful discussions about problems can eliminate resentments and bring couples closer. Additionally, they make it easier to accept, or learn to live with, differences. 
Why then is it so hard for couples to have these helpful conversations? Why do they more often resort to arguments and fights rather than healthy conflict? In this part two of my articles on problems I want to address what gets in the way of successfully talking through it. 
What I notice is that it is not lack of caring or desire that keep us from wanting to understand each other, instead it is our brain's natural defenses. When our partner is upset with us, the brain senses a threat and reacts by limiting blood flow to the rational brain, or left brain; the result can be amygdala hijacking. We become less able to listen, learn, or care–focused instead on protecting ourselves from harm.  
This is on major reason why it is hard to have conversations around greater understanding. But all is not lost–the trick is to learn how to hijack the hijacking! Below I lay out what happens when our brains sense a threat from our partners, and how to reverse the process so that we can lean in and listen. 
TWO TYPES OF DYSREGULATION: What is dysregulation? Basically it is when your left brain, or rational brain, is deprived of oxygen and shut down, leaving your right brain, or emotional brain, to react and run the show. Dysregulation can go one of two directions–either up or down. When our response escalates quickly into agitation it is called hyper-arousal, and when it shuts down into numbness it is called hypo-arousal. You can think of it as your brain either stepping on the gas, or stepping on the brake, respectively.
It is not necessary to memorize these emotional states, but it is important to be able to recognize when they are happening in you or in your partner. This is because in either state, talking and listening cannot happen! When the left brain is shut down, we cannot listen, learn, or care about another–our main objective is to care about how we are being treated in the moment. 
Why do we become dysregulated? Though it can cause problems today, we would not have survived without this process. Dysregulation happens when our brain senses a threat, either real or imagined. Our left brain is "slower" than our right, and that is why we evolved to shut it down, because historically when facing danger, we had to act fast! Commonly known as our "freeze, fight, or flee" response, our amygdala evaluates the threat and decides in a split second which course of action is best for our survival. 
So how do we control this process in our relationships?
SELF-REGULATION: Although many of our brain processes are automatic, we do have some ability to control and influence them. The whole Mindfulness movement is one approach to doing this–and even Buddhist philosophy (from which Mindfulness emerged) talks about how we cannot control what happens, only our response to it. 
Modern life works against mindfulness by offering endless distractions to what is happening in the moment with us and in our environment. No wonder we feel more reactive than responsive! Responsiveness only happens when we are present in our bodies and in the moment–a skill that takes practice and intention. Responsiveness is the act of choosing what our brain does with what is happening, not just reacting to it. 
Responsiveness in relationships is practiced through regular self-regulation–being aware of what your brain is sensing and using your left brain to influence that interpretation to match reality. Self-regulation is difficult, but not impossible. It involves a few key steps:
recognizing when we are either up-regulating or down-regulating by noticing what happens in our bodies (increased heart rate, hot face, shaking, numbness)
using our mindfulness tools to interrupt the process and keep our left brain "online": taking deep, slow breaths; grounding ourselves, drinking some water or chewing something, doing something with our hands
using the left brain to make a choice about how we are thinking about what is happening (responsiveness rather than reactivity)
Trauma can interfere with self-regulation because it can result in stuck painful memories that keep us in a heightened state of arousal, even when there is no current threat. If you suffer from trauma, there are several approaches that can help to process it so that painful events remain in your past and not in your present. 
Fortunately, we do not have to always self-regulate ourselves completely–we can ask for help. 
CO-REGULATION: You are 100% responsible for your actions and your reactions. This can be a difficult idea to accept, because it suggests that others have no responsibility for upsetting us, but the truth is that they don't! They do, however, trigger us and our vulnerabilities, so they are not off the hook for their behavior, just our for our reaction. We are the ones who choose our response, based on how we think about what has happened. In other words, while the pain is inevitable, our suffering is optional because suffering is based on our interpretations, perceptions, and how we make meaning of things. 
Co-regulation is when another person helps you bring your left brain back online so that you can talk or be comforted. The challenge for many is that one of the best candidates for co-regulating us is the person who upset us in the first place. This is because co-regulating actions can be reparative, and also a "corrective experience" that is different from what we have received before. As a therapist, I often use co-regulation in the room to give clients an experience of caring that is new to them. This can be very healing!
Co-regulation is also an example of accountability–acknowledging that you played a role in what the other person is feeling. Remember that even though you didn't cause it, you did trigger it! Often the triggering is unintentional–it is just partners being themselves. This is why it is so important to be curious about the other's past hurts, soft spots, and vulnerabilities, because with this information you are less likely to trip on those trigger wires. Co-regulation lets someone know that you care about them and how they are affected by you. 
GOAL: THE WINDOW OF TOLERANCE: I mention above that regulation involves bringing the left brain back online. What does that mean? Our left brain (pre-frontal cortex) is the seat of rational thought, while our right brain (limbic system) is the source of our emotions. The left brain is "slower" than the right because it deals with interpretations while the right brain focuses on reactions, so when we get upset, our left brain is deprived of oxygen so that we can respond quickly and protect ourselves. 
This is great if we are facing a tiger in the woods, but not so great if we are facing an upset partner who needs to be responded to! In order to have healthy conflict we have to be able to keep both our right and left brains online so that they can work together. This does not mean that we have to be calm as a cucumber, instead we need to be able to feel what we feel and still talk about it. This is called the Window of Tolerance, and the size of the window is based on our past experiences. Trauma can shrink it and make it harder to stay regulated, but a caring response can enlarge the window. 
When we are able to talk to, and respond to, each other from within our respective windows of tolerance, then conflict can bring us closer by making the relationship safe for vulnerability.
HOW TO GET THERE AND STAY THERE: Getting to regulation takes work, but what kind of work? Ultimately if you want to get somewhere new you first have to first know where you are. This is where mindfulness comes in–it is the ability to have awareness of our emotional life so that we can be in relationship with it and exert influence when needed. 
Remember that dysregulation is the brain/body responding to a real or imagined threat, so it is up to our rational brain to distinguish between the two. The left brain can be thought of as the "navigator" of our emotions–the right brain chooses a course and the left brain decides if that is a good course to pursue. But we can't access the aid of the left brain if the blood supply is cut off from it! Mindfulness of what we are feeling in our body can help us to notice if we are moving toward dysregulation–and then interrupt it if we don't really need that level of response.
Many experts recommend meditation as a way to increase mindfulness, but we can also work on it by minimizing distractions, slowing down our conversations, using breathwork, and "unplugging" at the end of the day.  In relationships, we can ask our partner to help us out, by allowing them to comment when they notice us getting dysregulated. This can be as simple as agreeing on a "code word" or hand gesture, so that the comment itself does not trigger greater upset. 
Once you have experienced choosing your response, and the connection it fosters, it is hard to go back to reactivity! Fortunately, doing this work regularly also lessens the need to become dysregulated during conflict–we are strengthening the safety of our relationship, and our brain recognizes this. A safe and trusting relationship gives your brain the message that it does not need to "panic" when there is conflict.
Maintaining our emotional regulation requires good self-care and supportive relationships. But you also have to want it. If you feel that your life and relationship(s) would benefit from a calmer response, if you think that by being present you could make choices that lead you to the life you want to live, then set your goal on regulation as a step in that direction. Living your life means feeling it, not letting it drag you around. Being regulated shows that you are ready to do that as a functional, responsive adult!