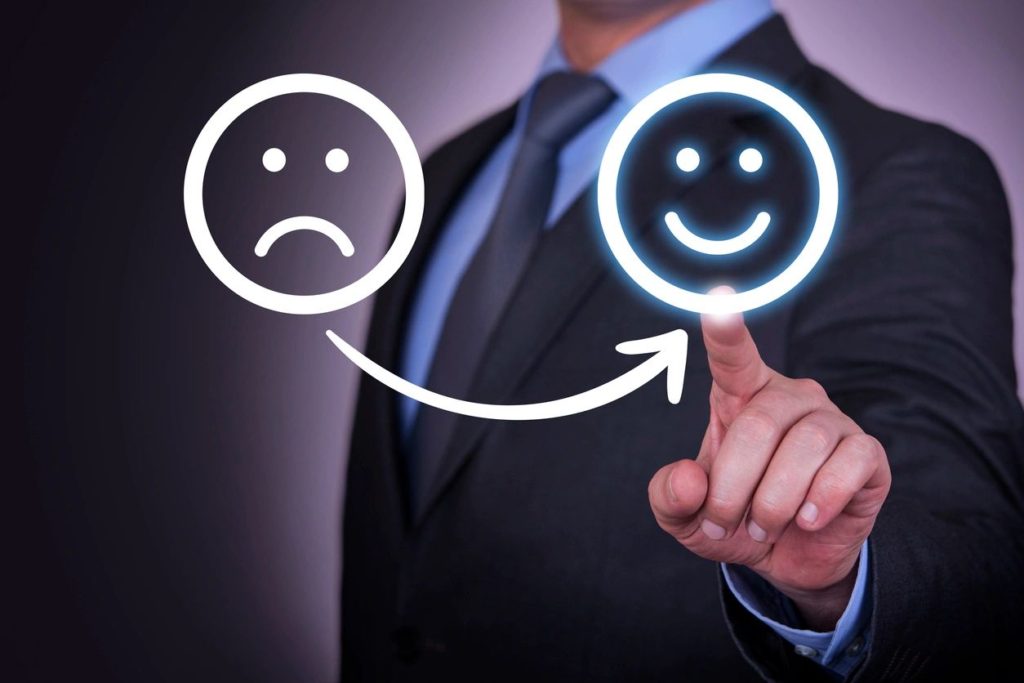 As a general rule, we don't like uncertainties–they challenge our sense of security. But uncertainties are a part of life, so the more we try to avoid them, the less prepared we are for when they inevitably show up. In the martial arts, practice is done with the hope that the skills will never have to be used; it is the knowledge that you have the skills and are prepared to use them that help you to face the world and its various threats with confidence instead of fear.
What this means regarding relationships is that it is more effective to concentrate on our response to people than to focus on changing them–the former is within your power while the latter is not. And if you have the skills for responding well to others, then you might just see any potential threat as less of one.
One of these skills is knowing what to do instead of giving ultimatums, because ultimatums never work! At least they never do if you want to get closer to the person you are giving them to–in fact they result in the opposite of closeness. Yet I notice that people love giving them, and they still expect them to work. Why is this? Why do we love ultimatums? And if they don't work, what should we do instead?
WHAT IS AN ULTIMATUM, REALLY? Let's look at what an ultimatum is. I define ultimatums using what I have learned and read combined with my experience, and what it comes down to is this: an ultimatum is a demand for behavioral change. If you have been reading my posts regularly or are a client of mine, you will remember that demands never work! They don't work because they are forcing someone to do something against their will–so while you might get compliance in the short term, you will get rebellion and resentment in the long term.
Examples of ultimatums are:
Don't EVER do that again!
You better stop doing that!
I will leave you if you do that to me again!
If you have ever said anything similar to the above examples, or heard them from your partner, it can be an indication of a lack of differentiation, or a lack of self-defining in the relationship, according to Dr. Ellyn Bader, co-founder of The Couples Institute. While this sounds serious, it is fairly common in that our needs as individuals are often not attended to during key developmental stages. Many times clients will not even be able to tell me what they want! When this happens, how can we even access our needs to communicate them? This often causes ultimatums to become the default response when we feel distressed in our relationship.
WHY DON'T THEY WORK? Ultimatums are a shortcut to getting what you need, without actually asking for what you need. This is why they don't work–the receiver doesn't know what you really want, they just know what behavior you want them to stop without knowing why. This information alone is rarely enough motivation to change our behavior. The best motivation to change behavior is having an empathic connection to the person who is upset–an emotional understanding of what gets triggered in them when you behave that way or say those words.
It isn't the behavior that is necessarily wrong, in fact most of the time it is not done with bad intentions, it is just what the person is doing. The problem happens when their partner feels triggered by that behavior–but this is only a problem if neither partner knows what to do in this situation. The natural reaction is to protect oneself–but that results in disconnection. What works is counter-intuitive, but it results in connection, understanding, and closeness.
WHAT TO DO INSTEAD: If ultimatums don't work, what does? It is important to remember that we cannot actually change anyone, but we can influence them! So talking about how you feel followed by what you need works because it has the best chance of influencing the listener by engaging their empathy for your distress.
Let's use the previous three examples and change them from ultimatums to empathy-generating statements:
Don't EVER do that again! becomes: When you do that, I no longer feel safe in this relationship and that makes me feel sad and also angry at you.
You better stop doing that! becomes: I cannot live with this behavior because of how triggered I get. Will you please to stop doing that? (This example includes a request–a tool that also works when in conflict)
I will leave you if you do that to me again! becomes: If this happens again, I will have to re-think being in this relationship because it is makes me feel badly about both you and me.
The third example shows what a boundary looks like. A boundary is different than an ultimatum in that a boundary is about you, whereas an ultimatum is about the other. Letting someone know what you can and cannot live with is important information for them to know (and for you to know as well!). A boundary draws a line and then lets the chips fall where they may–leaving the other the willful choice to adjust their behavior or not–this is also information you need to know in order to make decisions about the relationship!
So what works instead of ultimatums is to:
Notice what feeling or threat the others' behavior is triggering in us
Letting the other know this information without being critical of their behavior
Making a request for them to stop the threatening behavior after clarifying why it feels threatening.
***
The reason we give ultimatums is often because we don't trust that others care enough for us to adjust their behavior. This distrust can be rooted in past betrayals and abandonments, but it surfaces in our current relationships, even when the triggering behavior is the opposite of betrayal or abandonment! This is why it is critical to know your trigger points–these can be identified and explored in individual work. With this knowledge, you have a better chance to regulate yourself down when you get triggered and communicate what you need–recognizing that what you are feeling is more about you than about what the other is doing.
The takeaways on this topic can be summarized in the statements below. Feel free to put them on an index card or in your phone to refer to when needed:
Our partners do not cause feelings in us, they can only trigger them.
We cannot change our partners, but we can influence them.
It is always better to respond than it is to react. (Response requires both the right AND left brains, while reactions come primarily from the right brain.)
In my practice I help couples practice these new skills, because they are the opposite of what we want to do and have learned to do. Many good relationships are ended unnecessarily because the partners don't have these skills to use during conflict. If you have trouble implementing them yourself, a trained couples therapist can help you out.