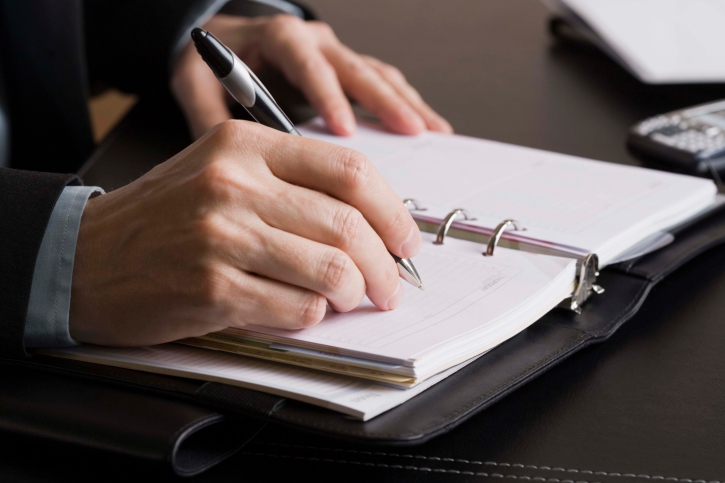 Do you remember when you first found out that Santa Claus is not real? I do, and it is not a pleasant memory! I remember how it was announced to me casually by my parents, but it felt like a hole was blown in my stomach and I was expected to act as though it were only a bruise. It was just one moment in time when my admittedly narrow child's worldview would be abruptly expanded, challenged, or shifted by reality. Moments like these are about more than just giving up beliefs, they sometimes require a whole identity adjustment. 
And yet once I knew that Santa Claus was fictional, I could not go back to "believing" in him. Granted, it is fun to continue "pretending" that he is coming, but harmless play like that never overrides a less-exciting reality, it just makes it more bearable! We accept new truths, an expanded worldview, and move on with our lives from this broader perspective of self and world. 
Why then do so many refuse to let go of the mythology surrounding romance? 
The mythology I am specifically referring to is the belief that sex in a relationship should retain the spontaneity of the courting stage–that it should happen "organically", or else partners have lost interest in each other. Attached to this mythology is the belief that scheduling sex is unnatural, shameful, and unsexy. 
The reality that I help my couples clients to experience is that the above is not true, and that scheduling sex can become something that you look forward to and enjoy! 
PASSION FADES: If we are in good physical shape when we start a relationship and want to stay that way, we don't assume that, now that we are coupled, we no longer have to exercise. In fact, we would expect to lose muscle mass or gain weight if we stopped exercising. For many people, keeping themselves fit in a relationship or marriage is respectful to themselves and their partners, and sexy to boot! We continue to exercise if we want to stay in shape because we know that there is no other way to remain fit.
When it comes to romance, passion, and sex, we often throw the above logic out the window. A relationship that starts out with hot sex is often expected to continue along the same path, because if we love someone then surely we will keep wanting to have sex with them. If only this were the case, but it often is not. Sexual attraction, from a biological standpoint, was always intended for the short-term to foster pair bonding and procreation. 
You might be shocked to know that sex was never meant to keep a relationship together long-term, and that when our eyes wander to others, that may be a biological message telling us to bond and procreate with another (This is not a justification for infidelity, just a scientific way to understand it). There are so many more obstacles that "get in the way" of sex in the long run, with increased intimacy being one of them, since intimacy and passion are fueled by opposing elements. 
This is why it is important in a long-term relationship to be intentional about sex. 
(For a great read on why passion fades and how to get it back, please check out Esther Perel's excellent book, Mating In Captivity.) 
We have been fed a myth about sex–that it should happen spontaneously and organically if we love someone. This does sometimes happen, especially in the courtship stage, but as time goes on, desire can fade for a variety of reasons. In the same way that we need to exercise to stay in shape, we need to take action if we want to maintain an active sex life with our partner. 
One of the best courses of action to take is setting aside time for sex.
SCHEDULING SEX IS SEXY: When we make a reservation to go out to dinner, we don't expect to sit down at the restaurant and have our food immediately appear for our consumption. Usually, we take time to read the menu, noticing what looks good in the moment–what we might like to try. Then we often order appetizers and/or drinks to start, knowing that we will enjoy our meal much more once our appetite is whetted and we feel relaxed. 
Couples can use a similar approach when it comes to ensuring that they have regular sex. If you think about the dinner scenario I mention above, what is it that makes one look forward to dining at a restaurant? Knowing that we will be served, that we won't be rushed, and that we can "set aside" current concerns in order to enjoly the meal. Sex can provide similar anticipation, but not if we treat it like a task that needs to be checked off of a list. 
What if you and your partner(s) chose to look at having sex as a respite rather than a requirement? What if you saw it as a reward to be enjoyed together rather than something to do for the other person? Remember what made sex so exciting when you were first getting to know one another: discovery, risk, mystery, interest, curiosity, exploration. Believe it or not, these elements can continue to drive sex with a regular partner even after many years–IF we are willing to see them as a changing, complex, and influential individual. 
What is sexy about scheduling sex is looking at the scheduling as a strength of your relationship rather than a weakness–you are doing something to ensure you are physically intimate with the one you most love. It is a sexy intention because it is saying to one another: "This means something to me, I love doing it with you, and I want to make sure it happens." Scheduling intimate time together can be sexy in the same way that we love when our partner plans a romantic anniversary getaway, or decides to take up a training program to get in better shape. Scheduling sex is a form of leaning in to the relationship, saying to each other that this is too important to leave to chance. 
HOW TO START/SET ASIDE TIME TO CONNECT: The biggest challenges I hear about for couples scheduling sex are the following:
Anxiety about being in the mood when the time comes.
When one partner is struggling with not feeling desirable, sexy, or attracted to their partner.
Feeling tired, stressed, anxious, or depressed.
When sex is painful.
Not feeling connected to the partner.
Unrealistic expectations. 
Fortunately, the way around any of these issues is conversation. The exception is when sex is painful. In this case, sex must not proceed, and a doctor or urologist's assistance needs to be sought out. Sometimes painful sex can be resolved through simple education, as when a post-menopausal woman is not aware that lubricant is needed, but I always want to rule out a medical condition first. 
For the rest of the issues, my job is to help partners talk about them. These conversations can actually lessen the problem, because when done well, they foster trust, safety, understanding, and connection–all of which are vital to a healthy sex life! A well-trained couples therapist can be essential in helping a couple have these talks. 
For the purposes of this article, however, I want to focus on the best approach to scheduling sex: Don't schedule sex! Instead, schedule uninterrupted time together. When you schedule sex, anxiety can ramp up because there is an expectation for performance and desire. Strong performance and natural desire are most likely to show up when partners are relaxed, not stressed or anxious, so by removing the expectation for sex, you keep the nervous system calm and allow the body to respond to stimulation. 
Here is how it can look:
Set aside an uninterrupted block of time–no kids, no phones, no emails, no television.
Establish consent to be with each other, as well as the right to reject what another is doing. (True consent is not only about saying "yes", but also being able to say "no".)
Spend some time connecting either through casual conversation, eye-gazing, light touch or massage, sensate focus touch, sharing a bath or shower, spooning one another, dancing, or feeding each other fresh strawberries–your imagination can come up with what works for the two of you. 
Take intercourse or penetration off the table as a desired outcome–instead shoot for the connection, and trust what comes out of that. Note: it may not be intercourse, and that's okay! 
Be willing to be influenced by your partner–by their body, their touch, their playfulness–join with them as a teammate to play the game of arousal. (A great way to prepare for this beforehand is to have a conversation about "What turns you on?" and "What turns you off?")
TRUST THE PROCESS. I have said this before, and it allows couples to be more present in the moment with each other instead of in a hoped-for or dreaded future outcome (anxiety), and it also lets the right brain (the feeling brain) take the wheel, which is essential for erotic connection. You may move toward intercourse or penetration, or you may not–trusting the process lets you find the sweet spot for that particular time period. Intercourse ideally comes not from clenched jaw determination, but from moving up the levels of arousal together through exploration, discovery, and play. 
(Read how to use Sensate Focus Touching to kindle sexual arousal in one another.) 
It used to be that men wanted sex all the time and women needed to be aroused before wanting it. But this is not the case anymore, because general anxiety is higher for both sexes, and that can drastically impair sex drive–resulting in neither partner initiating. So the way "into sex" is not through sex drive, but through arousal, for both partners. Arousal comes from a state of relaxation and connection. Mind you, that connection does not have to start with your partner–it can be a connection to your own eroticism via porn or fantasy. But if you want to have regular sex (whatever that is for you), then you are going to need to allow time to relax together and connect first. 
In order to allow that time for your relationship, set aside time together, allow yourself to breathe, be present, move your body and touch each other in a way that fits the moment. You will discover that scheduling sex is not really about sex at all–it is about so much more, and one of the best actions you can do for long-term relationship satisfaction.