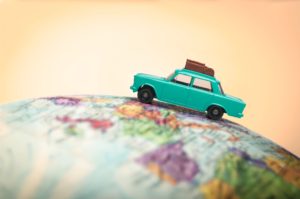 They say that most couples remain in a relationship for six years after the problems start before breaking up or seeking therapy. I have had couples in my practice who have waited longer than that before coming in! When they do come in, part of my job is to assess if there is still an emotional connection–it is sad when there isn't anymore–and I often need to share this observation with them (and then let them decide what to do). The absense of emotional connection does not mean they have to split–it just lets them know realistically where they are. No matter what they decide, I work to create movement–because the only sign of failure in couples therapy is when nothing changes.
Why do people stay together when they are not happy with each other? This is perhaps harder to understand than why couples break up–but don't assume that this is because breaking up is easy. It rarely is. Other than a few clear-cut markers, it is difficult to know when to go. Staying, on the other hand, can be due to multiple factors: biological, financial, environmental, even political. Marriages and relationships are not just about "being happy" for most people, though it does seem that "relationship happiness" is becoming more important than it was in the past.
So when do you know when to go? In this article I will address this by looking at the clear-cut reasons for leaving, the less than clear-cut reasons, and when the problems instead signal that the relationship would benefit from some work. Let's get into it…
IT IS TIME TO GO:  Sometimes when it is clear-cut that we need to go, we still don't. This is because the brain needs time accepting what it does not want to accept, especially when it is trying to accept unpleasant conclusions about our partner. There are a few situations that are definite red flags when assessing the chances for relationship improvement, because these situations rarely correct themselves. They include: alcohol or drug abuse and/or dependence (and yes, this includes chronic marijuana use); violent behavior toward one another; mental disorders; severe PTSD in an individual or shared trauma; or an ongoing sexual or emotional affair.
If any of these situations are happening, leaving the relationship certainly should be on the list of options. But even when it seems clearcut, the course of action can be complicated. Anyone could decide to live with any of the above issues, but accepting something and tolerating it are two different approaches. Often the most difficult aspect is when partners still love each other, despite the issues. Accepting that things may not ever change is not only letting go of our loved one, but also letting go of a part of ourselves. We lose a bit of our identity when we break up, whether we want to or not.
The bottom line: if any of the above issues are happening in your relationship, you will need help to sort it out.
IT MAY BE TIME TO GO, BUT MAYBE NOT:  A good reason for staying if any of the above issues show up is when the one with the behavior issue shows a desire to change, and then acts on it. Perhaps they join AA, or go into a treatment program. Perhaps they enter an anger management program, or start going to individual therapy. Perhaps they get prescribed medication by a doctor or psychiatrist that helps with mental issues, perhaps they finally end the affair. Perhaps they agree to begin couples therapy. Any of these actions are an indication that it does not need to end, but the change has to continue, and it has to stick, or the relationship is back to square one.
Other issues that can cause trouble but do not have to be deal breakers include: lack of sex or desire; performance anxiety; a one-time act of betrayal; breaking a promise; lack of agreement; changing values and changing goals. However, these issues can be difficult to discuss–these are conversations that could be aided by a skilled couples therapist. Dr. Walter Brakelmanns, my mentor at UCLA, once said that couples never get together by mistake, but they often break up by mistake. This is because difficult issues feel like dead ends–but they don't have to be! They could be opportunities to become closer and build a stronger connection, while allowing you to appreciate how your partner is different than you and an individual in their own right. You may not have to go!
IT IS TIME TO DO THE WORK:  Most of the couples who come to see me in my practice complain of "communication issues". What this means to me is that they don't know how to talk to each other when they are upset. Well guess what–not many of us do! Conflict is one of the best things for relationships, because during conflict, vulnerabilities can be presented and responded to–if the couples knows how to do that. This is why, when a couples comes in complaining about communication as the main issue, it is time to do the work.
This work includes not only learning how to talk and listen differently, but also education about how the brain works when it senses a threat. Sometimes the couples work is helped along by individual therapy for each partner–as long as the individual therapist does not "villanize" the absent partner. It includes reinforcing what already works well, and increasing the amount of small things that you do for each other (strengthening the foundation). It means practicing the new skills that are learned, not just when there is conflict, but when you are both calm and able to explore upsets that have not been talked about.
***
The options explored above are less of a rigid template and more of a loose guide to help move couples in a direction that makes sense, given their circumstances. There is a lot of grey area between being madly in love and hating one another, and since a good relationship is hard to find and harder to build, why throw in the towel when you don't need to? On the other hand, you have to know when it is time to go.
We all want to believe that love is enough to make things work, but it is not enough–it is just the start of the race. The fuel that keeps a relationship going is interest in each other and a level of caring that accepts that you are both individuals, together. They may not sing about this in the love songs, but they should, because if we prioritized these qualities above physical attraction and romance, chances are we would be staying more often than going!