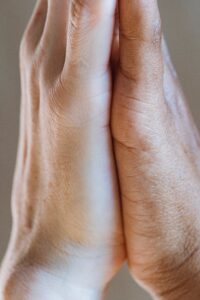 As a couples therapist, I tend to think a lot about why relationships have problems. Why do we struggle so with the one person we love the most? It doesn't help that the very way we, as a culture, participate in relationships changes over time. Relationships do not serve the exact same purpose that they served in 1950. Or 1960 or 1980. And yet people often go into relationship as if nothing has changed.
What is the outcome of this? From what I have observed, relationships suffer. And when relationships suffer, so do the individuals who are in the relationships.
There must be a way out of this! Fortunately, there is, though it can be difficult to act on. Before we get into the way out, let's first look at what has changed, and why these changes are not necessarily bad news.
CONFLICT IS INEVITABLE, AND THAT IS NOT A BAD THING: They say that "pain is inevitable, suffering is optional". What? Isn't a relationship supposed to take you away from pain and suffering and give you peace and happiness "until death do we part"? Well, it all depends on what stories you were told about relationships and marriage, but if you are like most of us, very few of the stories we are told actually do us any good when it comes to actually being in a relationship. Where do we get these stories from?
Up until the late 60's or so, the purpose of marriage was fairly clear-cut in society: to settle down and raise a family with someone you love. However, this was a change from what came before it. Earlier versions of marriage prioritized the protection of property or the strengthening of a family name over settling down or falling in love. Couples raised families to pass on the family name and property, if there was any, and they often married because that was the best way to survive life. Couples had kids so there were extra working hands, even if there was no property to hand down.
Today, though those templates continue to exist in the world, they have been largely superseded by the needs of "modern" couples. Those needs are a combination of needs from the past, as well as current expectations, which can vary from couple to couple. To put it bluntly, marriage and relationship has changed more than most of us want to admit, and they continue to evolve as I write this.
So what are the needs of modern couples? And why should they come before the needs of the individuals? Who gets to decide what these relationship needs are, and how they will be met? And what happens when they are neglected or de-prioritized?
Well, what happens is these couples often end up in my office , wondering how to get their relationship "back on track". But before we can even start doing that, I have to first find out what their track even looks like. You know what? They often don't know themselves.
WHY SHOULD YOU PUT THE RELATIONSHIP NEEDS FIRST? When couples get together, they often imagine a relationship based on either what is familiar from their own family, or from what they have seen in the outside world or in the media. While there is nothing wrong with this frame of reference, it is often not "thick enough" to hold all the complexities that show up in the actual relationship.
When the relationship we have no longer matches the relationship we imagined, it becomes less of a safe place and more of a threat. What we know about the brain when it senses a threat is that it focuses attention on how to protect the homeland–in other words, we care more about our own well-being than another's. We take care of our individual needs and abandon the needs of our partner and the relationship. We do this to survive.
While this strategy works fine if we are facing an actual threat, it works against us when the "threat" is our partner being upset about something we did or said. Abandoning the relationship to focus on our needs gives our partner the message that we will not be there for them when the going gets tough, which in turn reinforces the relationship not being a safe place.  Just think about it–if the captain of the ship abandons the ship, not only is the ship doomed, but so are all the passengers!
So what to do? I suggest leaning into the relationship. This is not the same thing as agreeing with your partner's accusations of allowing yourself to be abused. Instead it means that you remember that when one of you is in trouble, both of you are in trouble, and both of you are required to return the relationship to safety.
This is not my idea. I heard about it from Stan Tatkin, the renowned author and couples therapist up in Agoura Hills, CA. I took a workshop where he talked about how the needs of the relationship must always come first, before the needs of the individual. By making this commitment and choice, a couple can more successfully navigate disagreements and conflicts, because they will recognize that when the relationship (both of them) does well, each of them (as individuals) also do well.
There is a saying that when the relationship wins, both partners win, but when one individual wins and the other loses, everybody loses. This is because when you go for the individual need over the relationship need, it is the same as cutting off your nose to spite your face! You are one half of the relationship, so why would you abandon part of yourself? If one part of you is hurting, don't you attend to it?
Couples who prioritize the relationship needs over individual needs experience more connection and safety in their relationships. So let's explore how to actually do this in your relationship when push comes to shove.
HOW TO DO THIS SUCCESSFULLY: First and foremost, don't wait until push comes to shove! Although it is possible for a couple to come back from a severe breach in trust or connection, it can be more difficult for those who do not have a strong shared foundation in their relationship. What does this foundation look like?
John Gottman's work over the last several decades has highlighted the importance for couples to act as a team. This does not mean giving up your individuality–on the contrary–being part of a secure team often helps one to thrive in their individual lives. Gottman calls the process of creating a relationship team the Sound Relationship House, where the first floor is about getting to know your partner's inner world.
When a couple has a strong first floor of their Relationship House, they can move up floors in order to create shared meaning and explore each others' dreams.
But individual dreams are not the only dreams that need to be attended to. Successful couples work to build shared dreams and shared purpose. Dr. Stan Tatkin writes and talks about this in his work, as I wrote earlier. In order to do this, couples need to actually come up with shared dreams and purpose, because they don't create themselves, unless you part of a community that gives them to you!
In my therapy office, when couples tell me that they want to build a stronger relationship, I will sometimes reply provocatively by asking, "Why?" The goal of that question is to find out what is the "purpose" of them being together.  Couples get together mostly because of mutual attraction initially, but beyond sex, what is the reason for creating a relationship with this person?
Shared dreams and purpose come from a couples shared values–what is important to you? Some of these things are non-negotiable, and some are negotiable, but when committed to together, they create a shared dream that is worth fighting for. This dream is what will influence couples to resist the pull to criticize, withdraw, shutdown, or attack when conflict arises. This dream will be the motivation to strengthen your connection to one another.
A shared dream comes with needs to keep it alive, and when these needs come first, there is a better chance that in any conflict, the relationship will win rather than one individual or the  other.
***
Sometimes it can feel like being in a relationship involves too much to keep track of. But the good news is that when you make a habit of keeping track of it, it becomes the air you breathe. The effort you put in is a conscious choice, but it begins to feel natural and vital, especially when you reap the benefits of these efforts.
Putting the needs of the relationship first ensures that you have a partner working with you to protect and nurture the relationship–you are not a lone ranger. As you both work to support and prioritize the relationship, you may find that the relationship in turn supports you in your individual development. Having something bigger than you–the two of you–gives you something to defend without turning against your partner. When you put the relationship needs first, you will both be fighting for the relationship, yourself, and each other. It is a win-win!